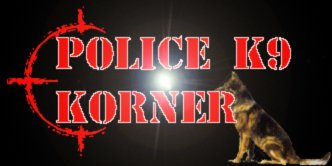 Police K9 Korner


Law Enforcement


Homepages


Organizations

ATTENTION!

After literally more than a year of me trying to regain access to this website, a wonderful Tripod support person (Anthony) finally helped me. Something happened to this account and I was unable to access it or make any changes. Look to the future of this site becoming a much better place to visit.

I am currently doing a complete overhaul of this site. I think you will enjoy the finished product. But until I do finish it I will not be doing any more updates. The overhaul that I am doing is a complete transformation of graphics and design layout. Please check back again soon.

Please e-mail me with some ideas, suggestions or comments or sign my Guest Book to let me know what you think about my site. You can view what other guests have written in the guest book here.
The Gold Shield WebRing


The Gold Shield WebRing is owned / operated by The Reynoldsburg Division of Police.
This Gold Shield WebRing site is owned by The Police K-9 Korner
Want to join the Ring? Get the information by CLICKING HERE.
[Skip Prev] [Prev] [Next] [Skip Next] [Next 5] [Random] [List Sites]
Established November 1, 1998.